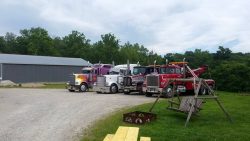 Damage to the frame of your truck or trailer can cause it to become unsafe or leave your vehicle unworthy of road travel. When you need semi-truck repair in Dillsboro, Farmers Retreat, Dearborn County, Friendship, or Chesterville, IN to ensure the integrity of your vehicle and the safety of your cargo, let Affordable Todd Wrecker & Repair LLC haul you back to our shop!
Our shop offers a full range of auto body repairs for your semi, fleet vehicle, bus, RV or other large-scale vehicles. Whether it's a simple fix or something more in-depth, our expert crew has the ability to deliver solid workmanship that restores your vehicle to perfection. We deal with everything from small fender-benders to rollovers and even major collisions, with no job too big or too small for our auto body experts.
Diesel Repair
Need an expert to help you care for and maintain your diesel engine to its fullest? We're able to offer you a wide range of services, dedicated to diesel repair! Our talented team of ASE-certified professionals will make sure every diesel service we deliver is done to the highest standards of quality, whether it's just an oil change or you need major engine work.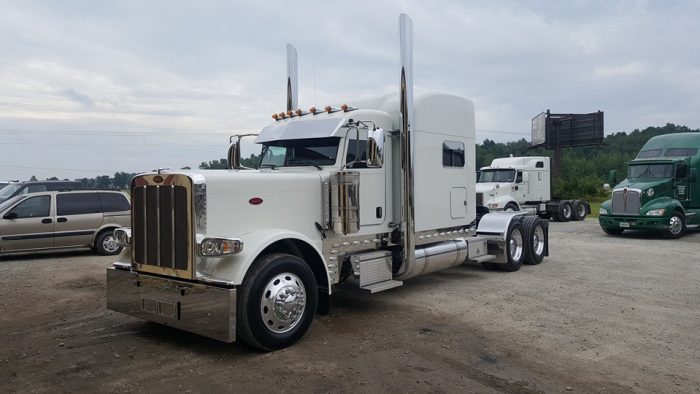 Semi-Truck Repair
In addition to comprehensive auto body repair in Dillsboro, IN, we're also your go-to destination for semi-truck repair. We're happy to service trucks that are just passing through, or those that call Indiana home!
We offer the following truck and trailer repair services:
DOT Inspections and Repairs
Engine Overhauls
Complete Body Shop
Mechanical Repairs
Hydraulic Hoses
Electrical Repairs
AC Repairs
Brakes
Suspensions
Transmissions
Differentials
Exhaust/Fuel System Repairs
Welding/Fabrication Services (Steel & Aluminum)
Swing/Overhead Door Repairs
Lift Gate Repairs
Fleet Maintenance
Complete Tire Sales & Service, NEW, USED & RECAPPED including Super Singles
Used Semi-Truck Sales
Looking to make an investment in a gently-used truck? Affordable Todd Wrecker & Repair LLC is your destination for affordable, used semi-truck sales in Dillsboro, IN! Our stock of available rigs rotates frequently, so keep checking back with us to see what we have available. Our models range in size, condition and price, depending on what's available to us.
For more information about the body repairs and services we offer for semi-trucks and other large equipment, or to inquire about our used semi-trucks for sale, please contact us today at 812-689-1500 for repair and towing.